Do you want sports, games, wilderness hiking, competitions, tournaments, canoeing and swimming? ConQuest leadership camps don't stop there!

CAMP KODIAK
Ultimate leadership formation in the ultimate frontier, Alaska.
July 7th-July 23rd in Matanuska Valley, Alaska
Peter Brown (902) 854-2827
pbrown@conquest-online.com
Yakima Camp
At the base of the Cascase Mountains.
July 2nd-July 7th in Yakima, Washington
Pat Matthews (541) 432-7210

San Diego Camp
Fun in the sun.
July 16th-July 20th in Julian, California
Chris Borne (509) 780-8130

Allgegheny Adventure Camp
Leaders for tomorrow.
July 15th-July 22nd in Youngstown, Ohio
Ed Schmeider (440) 238-5371
attica98@pol.net
Camp Eagle's Cliff
We do what other kids only dream about.
June 22nd-July 2nd in New Hampshire
Jim Teed (617) 328-4248
jpt576@aol.com

River Ridge Camp
This summer, learn to be a leader.
June 3rd-June 9th, June 24th-June 30th,
July 8th-July 14th in Milan, Indiana
Tom Weisbrod (812) 623-2224
millennm@nalu.net

Rocky Heights Leadership Camp
Brave the heights!
July 16th-July 22nd in Blackhawk, Colorado
Dr. Frank Scavuzzo (303) 840-1713
drfrankdds@msn.com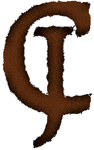 CAMP JACKSON
The father-son adventure of a lifetime,
at Jackson Hole's "Heart Six" Dude Ranch.
July 9th-July 15th in Jackson Hole, Wyoming
Heart Six Ranch (888) 543-2477
heartsix@wyoming.com
Camp Caribou (English)
Be a leader for the Third Millenium.
July 15th-July 21st in Summertown, Ontario
Mary-Jane Stinson (613) 489-1926
campcaribou@mission.org

Camp Caribou (Francais)
Deviens un Leader pour le Troisième Millénaire.
July 1st-July 7th, July 8th-July 14th
in Summertown, Ontario
Hélène Caouette (418) 871-9104
campcaribou@mission.org

Camp Ironman
Forging leaders for the New Frontier.
July 6th-July 12th in Grand Junction, Colorado
Mike Ryan (970) 245-5024

Millennium ConQuest Camp
Packing adventure.
Date to be decided in Edgerton, Wisconsin
Todd Burud (608) 798-3612

Crusaders Camp
Whitewater rafting and more.
June 16th-June 23rd in Young Harris, Georgia
Marion Metz (770) 797-9810

Camp St. Croix
10,000 adventures in the land of 10,000 lakes.
Date to be decided in Minnesota
Mike Crossey (952) 848-0310
crosseym@kochind.org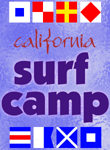 CALIFORNIA SURF CAMP
Catch the wave... of grace.
June 24th-July 1st, July 22nd-July 29th, July 29th-August 5th,
August 5th-August 12th in Southern California
David Snyder (949) 443-4444
zoromyster@aol.com
Experience Soccer Academy
Professional coaches challenge you
to a higher level.
July 1st-July 4th in Maria Stein, Ohio
Jay Brown (419) 628-4275
jtbrown@bright.net

Nebraska Leadership Camp
Camp on the plains.
July 23rd-July 26th in Fairbury, Nebraska
Bill Rentschler (402) 423-8210
green-acres@juno.com

Camp Castleton
Leaders of today, forming the leaders of tomorrow.
August 22nd-August 26th in Castleton, Virginia
Michael Ortman (410) 638-9843
ykc8@home.com

Camp Aurora Borealis
Extreme adventure in the northern extreme.
August 18th-August 25th in Echo Lake, Saskatchewan
Garth Hettrick (306) 922-3357
g.hettrick@hsk.sympatico.ca

Camp Bocamb
ConQuest fun, Cajun style.
June 6th-June 13th in Louisiana
Rodney Blackwell (225) 654-0275
susanbtkc@juno.com

ConQuest Home Office
Character. Spirit. Adventure.
245 Mount Airy Road
Glen Gardner, NJ 08826

ConQuest Summer Camps are for Catholic young men ages 10-16 who want to be leaders.
All camp information subject to change and availability. Camps have limited capacity and may require applications. All camps have openings for counselors older than 18. Campers aged 15-17 are eligible to be counselors-in-training. ConQuest training is required. For information on local training sessions, contact individual camps. ConQuest is a trademark of Summertime Activities, Inc., a company run by qualified Catholic laymen.